PJM Air Conditioning: Air Conditioning Service & Repair in Parramatta
PJM Air Conditioning offers services in the repair and maintenance of air conditioning systems to the residents of Parramatta and surrounding areas. We have experience and expertise in both maintenance and repair of almost any air conditioning service. Our team at PJM Air Conditioning knows more than just a thing or two about how to keep your air conditioning running smoothly. Each of our technicians is trained and licensed to perform a range of air conditioning service to Parramatta's residents. We work to ensure that each one of our clients is beyond satisfied with the performance of their air conditioning. We offer you cost-effective and long-term solutions for any problem you might have with your air conditioning. PJM is one of the most trusted sources of air conditioning repairs in Parramatta.
We have a large variety of services on hand to ensure that your air conditioning system is continually running at its best. Some of our services include air quality testing, air conditioning installation, air conditioning maintenance, and air conditioning repairs throughout Parramatta and its surrounding area.
No matter what environment you're in, whether it be at home or work, the air quality and air conditioning are extremely important to your comfort levels. It's important to have both to work and live productively.
A broken air conditioning system can cause you to feel overheated in both your home and at work. It's extremely important that when the system does break that you call someone to deal with it. We strive to get the job done right, and we will not waste your time. We quickly assess the damage and work to get your system back in working order in a hurry.
Air Conditioning Servicing Preventative Maintenance
One of our primary services is maintenance to prevent your system from breaking down in the future. When you choose us to perform regular maintenance on your air conditioning unit, we ensure that your system will be in the best shape at all times and work when you need it the most.

When you have your air conditioning checked out regularly and have maintenance performed, your system runs better and lasts longer. Without maintenance, your air conditioner is at risk for efficiency, a great deal of energy being used, and a major breakdown.

Preventative maintenance is a big part of having a reliable running air conditioning is a sign of a good company when they put emphasis on maintenance while performing air conditioning service in Parramatta. The area experiences some harsh summers and blistering winters which is why your air conditioning should be checked annually. It should be done before either of these two seasons, so you don't risk a breakdown in the middle of one of them.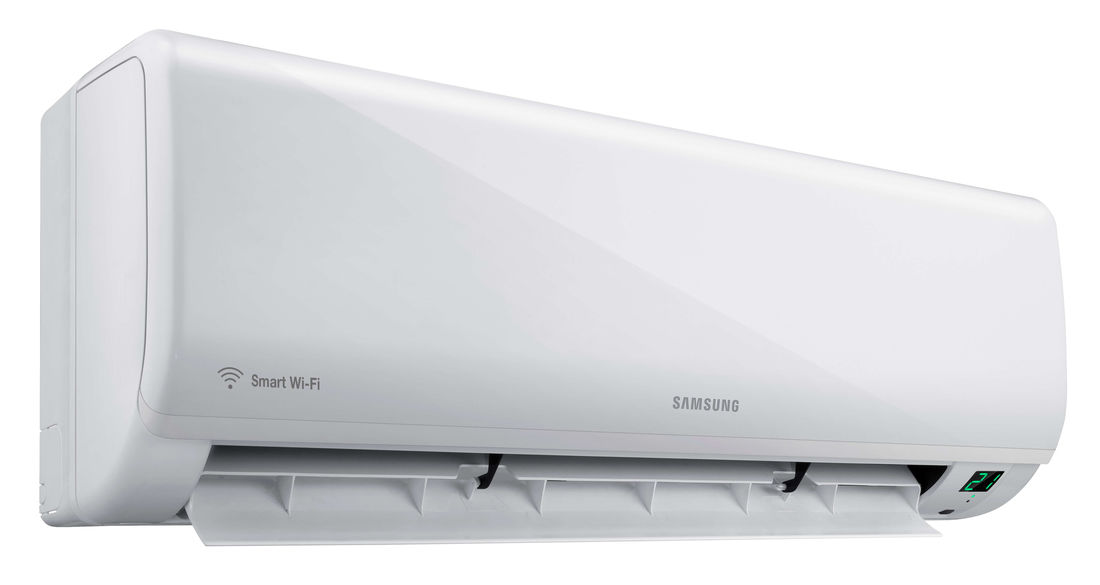 Air Conditioning Service & Repairs Parramatta

There is nothing more annoying or frustrating then your air conditioning breaking down in the middle of winter or summer. But when it does happen, we're there to help repair. We know that it's important to get these issues fixed quickly but not every scenario calls for a call to us. There are a few solutions you can try before calling us in.
You can try resetting your system. It could just be a small issue that a simple reboot can fix. You can also attempt to clean the filters. They can get blocked and dirty, causing issues with your system and its airflow. It's when neither of these options works that you should pick up your phone and give us a call, so we can help you diagnose, plan, and action to fix the problem.
The problems you could run into that call for repair include:
Your air conditioning needs to be re-gassed.

Your air conditioning is not cooling.

It's not heating.

It has water leaking from somewhere.

There no

power on

your system.
There's a weird

odour

coming from your system.
What Type of Systems Do We Repair?
There are a variety of types and brands of systems that we deal with. The types that we deal with include:
The brands that we deal with are varying but includes almost everyone you can think of. If you have a system that is a brand that we're familiar with then we can source the parts for repair from them which can make the process cheaper.
The technicians that are sent to fix your air conditioning are seasoned vets. They're highly trained to fix whatever air conditioner you have no matter what the brand is. The brands we have worked with include:
Air Quality Testing
While air quality testing is emphasized for commercial use, it can still be used in residential spaces. It's simple, good air quality improves your health. For initial and standard air quality testing, we inspect the air, measure it, and then test it in a lab.
During the process, we'll test CO and CO2 levels, measure airflow and humidity levels, inspect ventilation systems, test VOCs, take the temperature of the room, and analyze the results. If a problem is identified, then further procedures.
Contact Us Today!
When you're in search of someone you can depend on to give you reliable air conditioning service and air conditioning repairs throughout Parramatta, look at our team at PJM Air Conditioning. For more information or to book an appointment, call today.
Proudly Serving Parramatta, NSW
Nestled against the banks of the Parramatta River lies a suburb by the same name. Located 23 kilometers west of the CBD of Sydney, Parramatta is sometimes thought of as a second central business district of the larger city. The local government offices stand in this area.
Parramatta was founded only a few months before Sydney itself. The British claimed it in 1788, which makes it the oldest area to be settled by Europeans in all of Australia. Because of its close proximity to the larger city, it has become a reasonable hub for the New South Wales Police Force and the Sydney Water offices, which moved in the year 2000.
If visitors to the area are not interested in police or water, they will be glad to find the Westfield Parramatta. This shopping center is the ninth largest out of all similar centers in Australia. Transportation into and out of the area is made easy with the Western Sydney bus and train transportation hub and a ferry wharf to cross the Parramatta River.
A light rail service is in the works and will be open in the future. The entire transportation network is constantly being upgraded to better service the population and tourists. This includes the Parramatta Square government buildings as well.
Once you get to Parramatta, head over to Church Street to sample many flavors of international cuisine and do some shopping. The north near Lennox Bridge is well known for its outdoor cafés, while the south boasts more Chinese fare. The interesting Auto Alley can also be seen, which is thus named for having a high concentration of car and truck dealerships. Keep going, and you can get on the M4 motorway and travel to other parts of the region.