PJM Air Conditioning: Commercial Air Conditioning in Kogarah
PJM Air Conditioning services the wider Kogarah metropolitan area with their repairs and maintenance of both residential and commercial air conditioning. Our team is comprised of highly trained and licensed professionals to meet the expectations of every client. We seek to give you cost-effective, long-term solutions for all of air conditioning needs. We're your trusted source for air conditioning service in the Kogarah area.
We work in commercial air conditioning repair, commercial air conditioning installation, air quality testing and analysis, air conditioning maintenance, and fire damper inspection.
We understand that air conditioning is a vital aspect when it comes to making sure business operations go smoothly. No matter if you work in an environment where customers frequent or are staying seated in an office, you deserve to have your air conditioning working well at all times.
When your business's air conditioning breaks, it is absolutely critical that the problems are addressed quickly. You don't want staff to have to lose hours by going home early and you don't want people to feel uncomfortable during important meetings, especially when the issue can be fixed fast. We don't waste any time getting your air conditioning in working order and use all of our resources to get your system running as soon as possible.
What to Expect from Us
Fast Response -

PJM Air Conditioning will always be there when you need us. We promise a quick response followed by a prompt arrival as we work on any type of commercial air conditioning in Kogarah and the surrounding area. We will attend

to

any urgent repairs without delay.
Professionalism - Our team

are

licensed, competent, and highly trained. The work that they carry out is done with consideration to the employees of the business and its visitors. When we finish the work, we'll be sure to leave the area neat and clean. All of our technicians present themselves in the most professional of manners.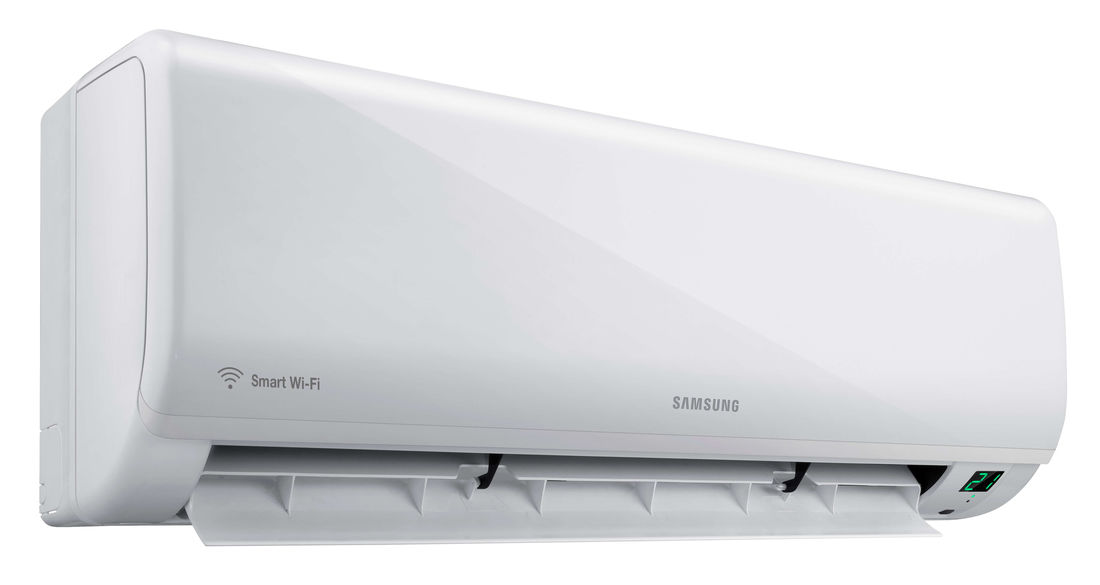 Commercial Air Conditioning Servicing
If you notice that your unit is breaking down often or is acting up, you should call PJM Air Conditioning to perform maintenance on your system. Checking and performing maintenance on your air conditioning on a regular basis is the best way to ensure it doesn't break completely and will improve your business's air quality.
Our main service for commercial air conditioning in Kogarah is preventative maintenance. The aim of frequent maintenance is to make sure the system is providing optimal performance, extending the life of the unit, and preventing any complete breakdowns. It's often more cost-effective to use this maintenance as it prevents your company from spending a lot of money getting the whole system replaced. We will check out the following when we perform maintenance for your business:
Through the quality maintenance and service that we provide to our clients, our business has grown rapidly. We get a much of our business from word of mouth referrals.
The clients that we get include colleges, schools, industrial complexes, retail branches, residential high rise, office buildings, and corporate facilities.
Our team will be continually in contact with your Service Manager to ensure that you are getting what you need at the best value possible.
There are provisions that are important for our team to get done regarding technical and managerial capabilities so that we can give the best service to our corporate clients. Here are the few managerial capabilities we'll do while we work with your business.
Contract Management
We document every maintenance that is scheduled and make sure that it's carried out with the right equipment. We make sure the processes are properly supervised. When our clients have their own scheduling system that works, we incorporate and comply with it and work it into our own procedures.
Safety and Insurances
When it comes to the safety of our technicians, other employees, and clients, we take it very seriously. We ensure that risks are identified and managed. We are also completely OH&S compliant.
If you need maintenance for your commercial air conditioning in Kogarah and the surrounding areas, check out our services that are trusted by many. For questions or to schedule a maintenance appointment, call us today.